Each year The Salvation Army provides 56 million meals to those who are facing the threat of food insecurity.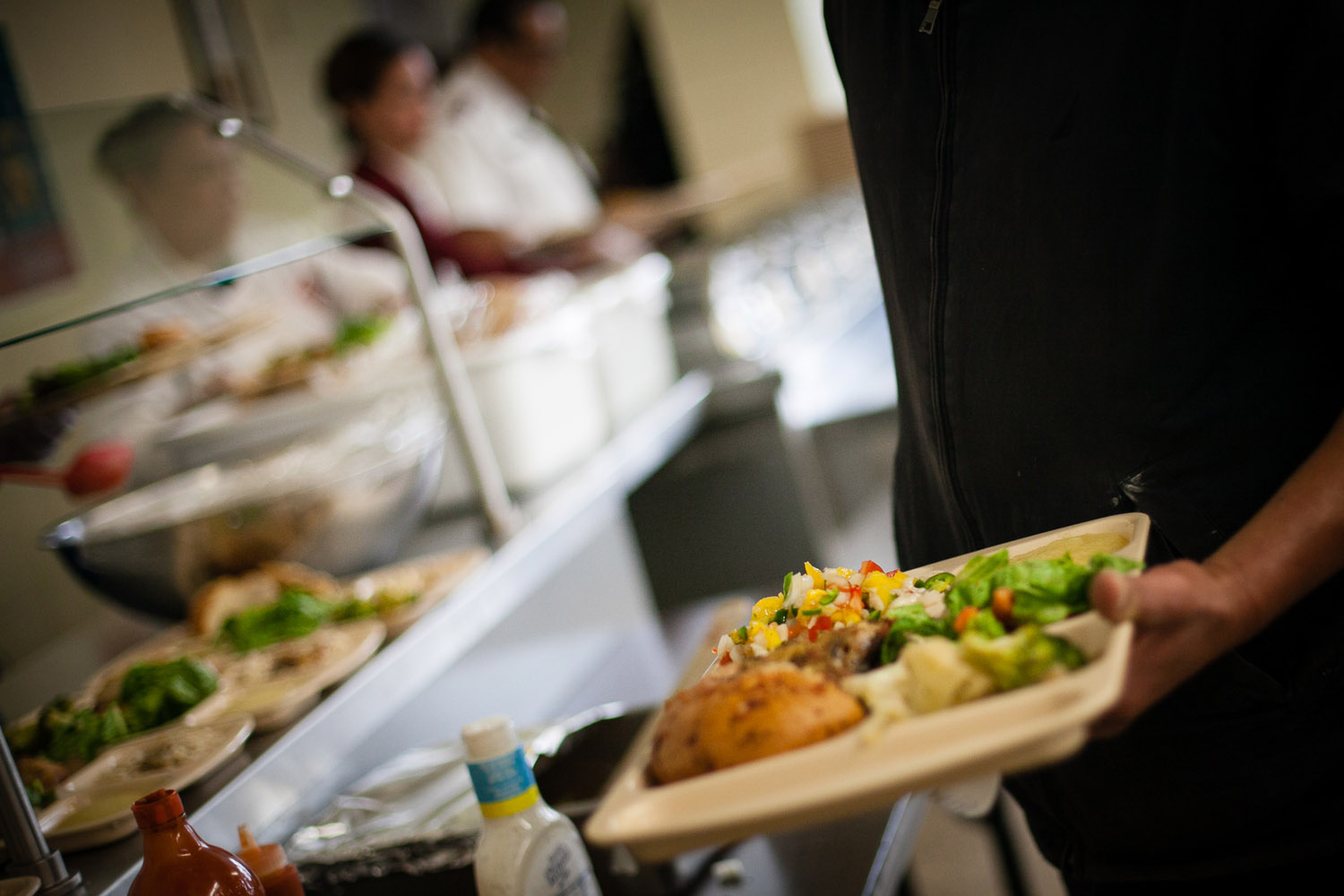 Food Pantries
By offering access to free, fresh produce and canned goods, we provide valuable meal supplementation while helping those in need maintain their independence and dignity.
Meal Programs
From sit-down meals that provide nutritious food and valuable human interaction, to mobile meals that deliver much-needed sustenance to those who cannot reach a food distribution center, we ensure that the most vulnerable members of society do not go hungry.
---
Red Bluffs Corps Social Services
The following is an overview of social services provided by the Red Bluff Corps. To learn more about these services, call (530) 527-8530.
Food Distribution
Mondays / Thursdays
1 pm - 3:45 pm
If it is your first visit, please bring proof of address (any bill in your name), proof of ID for everyone in your family (Picture ID for adults, birth certificates/Shot records or Medi-Cal Cards for children) and proof of income for everyone in the family, i.e., Social Security, Salaries, collected rent from roommates, Cash Aid, Child Support.
 
PG&E Utility Assistance
Help is by appointment only and if funding is available.

You must meet the qualifications set by PG&E:
15-day or 48-hour shut-off notice; an emergency situation where you had to pay money out of pocket or loss of income within the last 60 days. You will go through a telephone interview first to determine if you qualify for the next interview.
 
Rental/Water Assistance

By appointment only and if funding is available. You must meet the qualifications set by The Salvation Army.